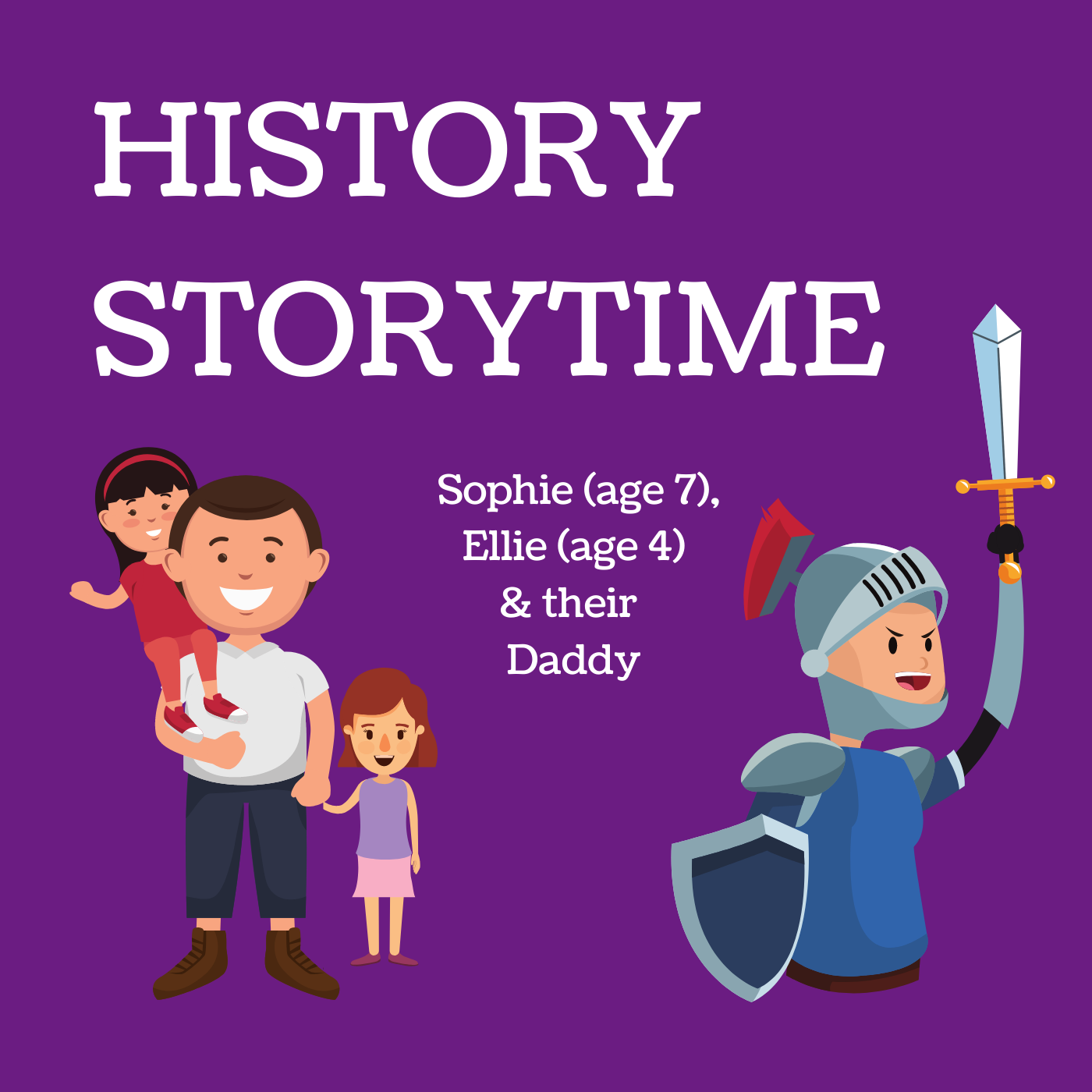 Sophie (aged 7) and Ellie (aged 4) tell the story of climax of the Wars of the Roses. England is riven with civil war. The Houses of Lancaster and the House of York battle for the throne of England. It seems as if the House of York is triumphant. The Lancastrian king is killed. Edward IV is King of England and the land is at peace. The Wars of the Roses are over. Or are they?
On his deathbed Edward IV asks his brother Richard to take care of the kingdom and his his sons. Richard promises to do so. But once Edward is dead, Richard III takes the throne for himself. He is crowned King Richard III. He imprisons his nephews in the Tower of London. Then they are never seen again. Over time they are called the Princes in the Tower. Everyone starts to think that Richard III has killed them.
The Wars of the Roses restart.
In France lives Henry Tudor, the father of Henry VIII of six wives fame. Henry gets an army together and invades England. At Bosworth Field in 1485 the army of Richard III and Henry Tudor meet. The climactic Battle of Bosworth sees Richard III betrayed by his nobles. He is killed in battle. Henry Tudor crowns himself Henry VII, King of England. The two princes in the Tower of London are never seen again. But years later two bodies of young boys are found behind a staircase in the Tower of London. Most people assume that Richard III killed them. Henry VII and his children then blacken the name of Richard III with the help of a playwright called Shakespeare. The Wars of the Roses are finally over.
Together we explore
Richard III – why did he do what he did?
The Wars of the Roses
The causes of the Wars of the Roses
The Battle of Bosworth
The story of the White Rose of York and the Red Rose of Lancaster
How the country came together again
How Shakespeare and others helped ensure Richard III was hated throughout history.
The podcast is brought to life with action effects and an original song from the point of view of Richard III before the Battle of Bosworth.
Thanks to the clever tutors at Mentor Education who helped with lots of ideas for the content too. http://mentoreducation.co.uk/
Fits in well with Key Stage 1 (KS1) and Key Stage 2 (KS2) of the national curriculum and can be used by teachers, and enjoyed by parents and children alike.