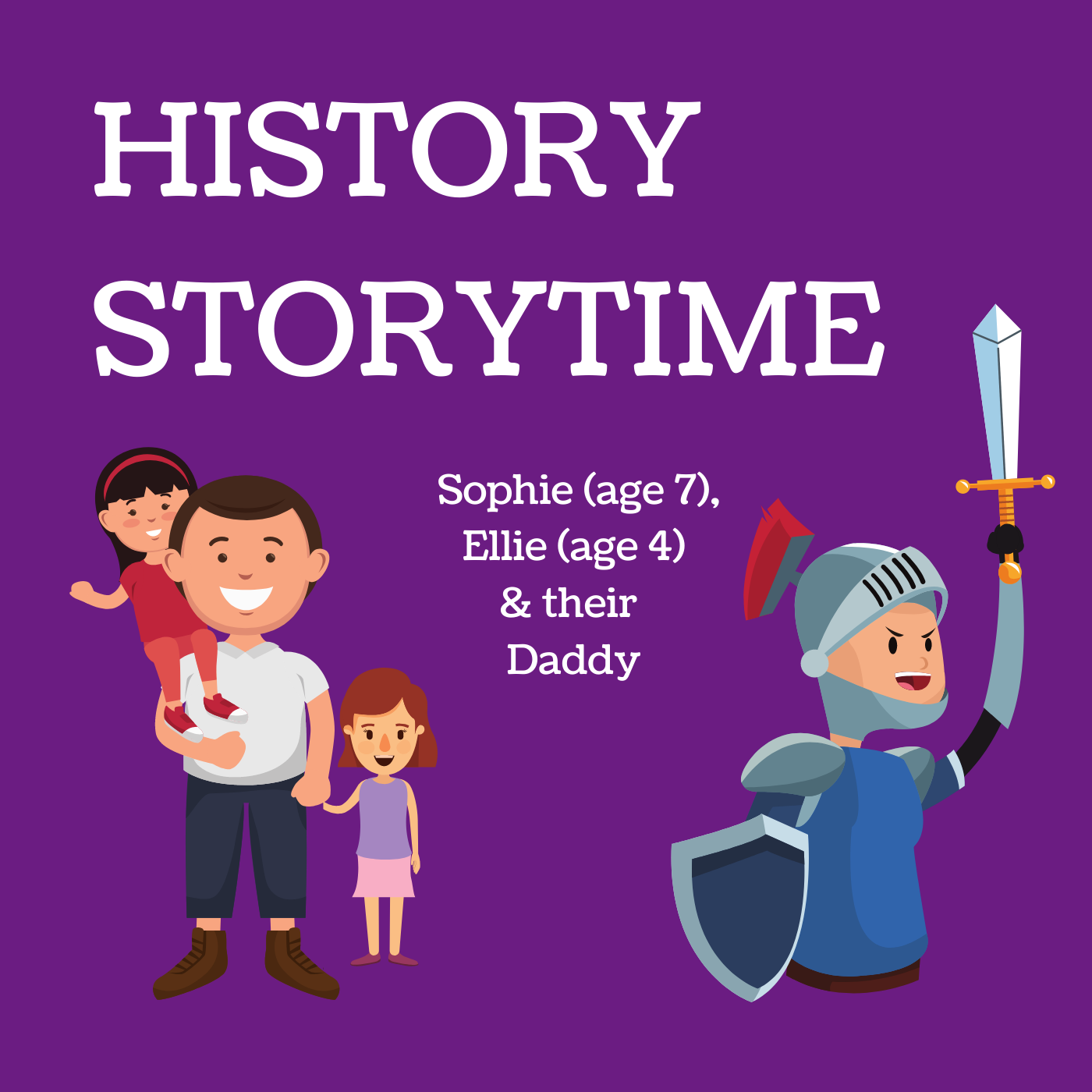 This week Sophie (aged 7) and Ellie (age 5) team up with Chloe from the Royal Armouries – the UK's National Museum of Arms and Armour - to tell the story of Jousting. We follow the history of jousting from its beginnings as training for warfare to an increasingly stylised spectator sport. We track some of the great tournament specialists – the celebrities of their age. And we dive into one of the Great Tournaments of medieval England.
We learn the rules of jousting – what to do and what not to do. We see the comparisons between the film the Knight's Tale and the real thing. We experience the drama as knights get trapped in their helmets and a King of France is killed while jousting. We discover the growing importance of chivalry as part of what it meant to be a knight. We learn how the equipment started to serve a decorative, fashion purpose. We discover the different aspects to a tournament – it was not just about the jousting. We follow the crowd in England as they enjoy a spectacular tournament and we experience it through the eyes of a medieval observer. Noble ladies lead knights by silver chains through the streets of London to cheering crowds. And a French knight wins an English Grand Tournament in London in the middle of the Hundred Years' War.
We also see how and why the joust declined and then ended as a sport.
If you like this episode you might also like our episode on Matilda and the Anarchy.
https://www.historystorytime.com/e/queen-matilda-knights-and-eels/
Or you might also like our episode on the Wars of the Roses and Richard III.
https://www.historystorytime.com/e/the-wars-of-the-roses-and-richard-iii/
You can find out more about the Royal Armouries, their spectacular Museum in Leeds, their Fort Nelson in Portsmouth, and their displays of armour and guns at the Tower of London here: